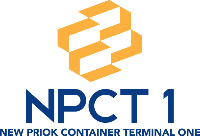 Dear Valued Customers,
Due to the increasing patients with COVID-19 in Indonesia, and the rise of status in becoming Pandemic globally, we hereby take the necessary steps in order to reduce the rate of virus spreads.
Starting on Monday, 16 March 2020, NPCT1-Kalibaru Terminal will temporarily not accept visitors from outside of the terminal. Only employees and contractors who are allowed to enter terminal and do not experience symptoms such as:
Fever exceeds or equal to 38.0 oC.
Cough / Influenza / respiratory problems.
Courier service may leave letters and packages to the security guards for further sterilization of the letters and packages in accordance to NPCT1 internal SOP (Standard Operating Procedure).
NPCT1 Billing Office activities at Nusantara Passenger Terminal will continue as usual. Billing Office customers with symptoms as above are prohibited from entering the NPCT1 Billing Office area and can immediately seek treatment at Health Service Facility such as an appeal from the Ministry of Health below.
Thank you for your kind attention,
Yours sincerely,
NPCT1
---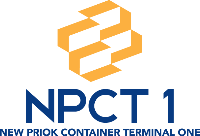 Kepada Pelanggan Yang Terhormat,
Sehubungan dengan meningkatnya pasien dengan gejala COVID-19 di Indonesia, dan status yang meningkat menjadi Pandemik secara global, dengan ini kami mengambil langkah-langkah penting untuk mengurangi tingkat penyebaran virus tersebut.
Mulai hari Senin, 16 Maret 2020, NPCT1 - Terminal Kalibaru secara sementara tidak akan menerima kunjungan dari luar terminal. Hanya karyawan dan kontraktor yang diizinkan masuk dan dengan tidak memiliki gejala sebagai berikut:
Demam yang melebihi atau sama dengan 38.0 oC.
Batuk / Influenza / masalah pernapasan lainnya.
Untuk pelayanan kurir, dapat menitipkan surat dan paket kepada petugas keamanan untuk sterilisasi lebih lanjut mengikuti SOP (Standar Prosedur Operasi) internal NPCT1.
Kegiatan Billing NPCT1 di Terminal Penumpang Nusantara akan berlangsung seperti biasa. Pengguna Jasa Billing NPCT1 yang memiliki gejala disebutkan di atas tidak diperbolehkan masuk ke dalam area Kantor Billing NPCT1, dan dapat mendapatkan perawatan segera di Fasilitas Pelayanan Kesehatan seperti yang diinfokan oleh Kementerian Kesehatan di bawah ini.
Terima kasih atas perhatiannya,
Hormat kami,
NPCT1